That's because we get to celebrate Thanksgiving not once, but twice. That means double the turkey, double the stuffing, and double the warm fuzzy feeling you get when you spend time with your favourite people. If you're planning on being in Whistler for the American Thanksgiving weekend, here are a few of the things you can do to stay busy and celebrate:
Enjoy a Thanksgiving Feast
Just because you're away from home, doesn't mean you can't enjoy a traditional Thanksgiving feast! Many local restaurants put together a special menu for our visiting Americans complete with turkey, side dishes, and all the fixings. You can even plan ahead for a catered meal from the comfort of your home (or rental!). Be sure to check out the ads in the Pique Newsmagazine found on stands around town, or ask the locals which places offer up the best Thanksgiving meal.
Go Skiing on Whistler
This year, you'll have something extra to be thankful for, skiing! American Thanksgiving just so happens to coincide with the official opening day of Whistler Blackcomb mountain. Whether you're interested in trying your hand at skiing for the first time, or you consider yourself an avid athlete – it's time to welcome this joyous winter activity. Even the locals will be out there satisfying their urge after the long wait from last season! With all the extra calories you burn, we think that justifies another slice of pumpkin pie!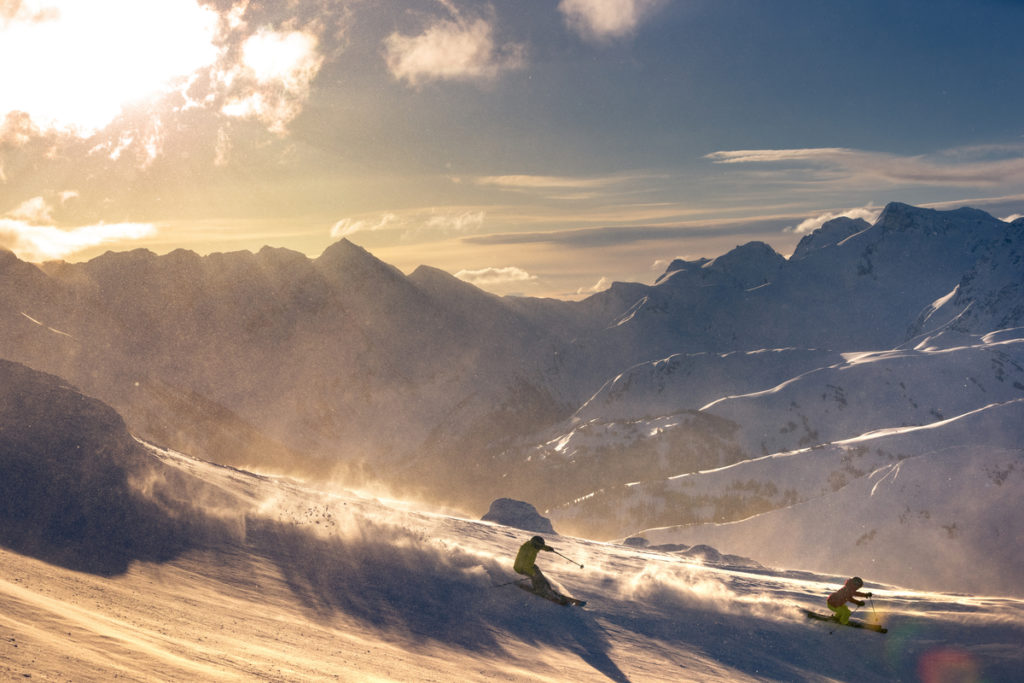 Check out the Local Real Estate
The mountains are white, the trees in the Village are covered in Christmas lights, and you're starting to think you'd like to turn this vacation into a more regular occurrence. Or better yet, maybe that holiday home can turn into an investment to help you save for your future retirement in Whistler. There are plenty of places that suit foreign buyers, whether you're looking for a ski-in/ski-out condo, a shared vacation rental or a full-time single-family home. Reach out to our expert and local realtors, so they can assist. Better yet – keep an eye on our Facebook page to show you which local places are hosting an Open House this weekend!
Support Local Artisans
Athletes, artists, photographers, writers – there is no shortage of talent in Whistler. The Whistler Holiday Market, hosted by Arts Whistler showcases some of Whistler's most creative and talented folks. It's like a craft sale with a unique Whistler spin, only it's so much more than crafts. Expect edible treats, handmade winter wear, and items to please every person on your holiday shopping list. The Holiday Market takes place this year from November 30th and December 1st, 2019 from 10AM- 7PM inside the Westin Resort and Spa. For full event details, please see their event page.
Get Outside!
Whistler is a one-stop-shop for all things winter. But if you'd like to try something other than skiing/snowboarding this weekend, there are plenty of other activities to keep you entertained. Not only is the Village and the surrounding area full of other winter sports. Think, nordic skiing, snowshoeing, bobsleigh/luge at the Whistler Sliding Centre, bungee jumping or just wandering around to check out the Christmas lights! It also has lots of things for those who prefer a more indoor experience. Think, apres-ski/happy hours that take place as well as shops, spas, movie theatre, escape rooms or art galleries.